WEST SALEM VIRTUAL ACADEMY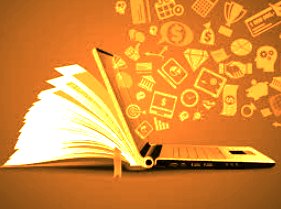 Welcome to the West Salem Virtual Academy!
The West Salem Virtual Academy (WSVA) is a full-time, online-experience for students in grades K - 12 that is offered to students who are West Salem residents or are open enrolled to our West Salem School District. West Salem is known for providing a top-notch educational experience, and WSVA is no exception. Courses are delivered using an online learning platform called Buzz with already created lesson modules for students to watch and upload their work. Certified teachers monitor student progress, grade and provide feedback on assignments and assessments, and meet virtually with individuals and small group when needed. WSVA does rely on the families to provide a structured learning environment and monitor their children's work through the platform. Students enrolled in WSVA will be provided an excellent education that will allow them the flexibility to meet their individual needs or the needs of their families.
WHAT WILL BE DIFFERENT FOR 2021-22?
OPEN ENROLLMENT to WEST SALEM
Students need to be enrolled in the West Salem School District in order to enroll in WSVA.
Open enroll your child to West Salem by printing and filling out the Open Enrollment PDF Form below.
Bring in the completed Open Enrollment Form or mail it to the West Salem School District's District Office.
West Salem School District
404 East Hamlin Street
West Salem, WI 54669
REGISTRATION INFORMATION - CLOSED
If you have any questions about WSVA, please contact Julie Kamla at 608-786-5335 or Deanna Wiatt at 608-786-5336.

Students must be in good academic standing to register for WSVA.

Students need to be on track to graduate with their expected graduating class to be eligible for enrollment. Students who are not currently in good academic standing will need to have a meeting with the building and WSVA administrative team for prior approval to participate.

Virtual schedules will be similar to the fall schedules that were created for your child last spring.
Remove Registration from WSVA
If you have changed your decision about enrolling your child in WSVA, please contact Julie Kamla at 608-786-5335.
STUDENT / PARENT / DISTRICT COMPACT
The School District of West Salem believes in high levels of learning for all students. All families who choose to have their children be a part of WSVA will need to sign the above compact as a final commitment to the program.
WSVA will follow the same West Salem calendar of events that our in-district students follow.

Meal Orders
West Salem School District
Deanna Wiatt
WSVA Director
wiatt.deanna@wsalem.k12.wi.us
(608)786-5336
Julie Kamla
CRVA Registrar
kamla.julie@wsalem.k12.wi.us
(608)786-5335
Craig Halvorson
Technology Director
halvorson.craig@wsalem.k12.wi.us
(608)786-5334
HELP DESK
(608) 786-5319
Heidi Horton
Special Education Director
horton.heidi@wsalem.k12.wi.us
(608)786-1064