MARDEANA GLASEL
Staff Profile
GENERAL/INSTRUMENTAL MUSIC
(608)-786-2090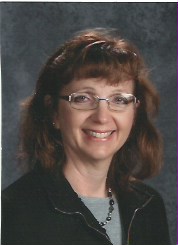 I am pleased to announce that I've completed my 30th year of teaching in the West Salem School District. I teach 5th, 6th, 7th and 8th grade general music, instrumental lessons, and a Homeroom class.
I graduated from University of Wisconsin-Stevens Point in 1990 with a Bachelors of Music in General and Instrumental Music Education. I also received my Masters of Education at Viterbo University in 2001.
Besides teaching, I am an adjudicator for music festivals through the Wisconsin School Music Association, and I perform as a saxophonist with the West Salem Community Jazz band.
I enjoy gardening, biking, hiking, walking, traveling, and attending concerts, musicals, and plays. I live in La Crosse with my husband, Mark, who is also a musician and is retired from Trane Company. He plays in multiple bands including a jazz, Dixieland, and funk band and a brass quintet. I have two adult step-sons, who besides their regular full-time jobs, are in an area band called the SpaceHeaters and in the funk band with their dad called Funkin' Donuts. I enjoy being a fan and supporting them in their performances.
Life is not measured by the number of breaths we take, but by the moments that take our breath away.