JAMES KLOS
Staff Profile
BIOLOGY
(608)-786-1220 X 2152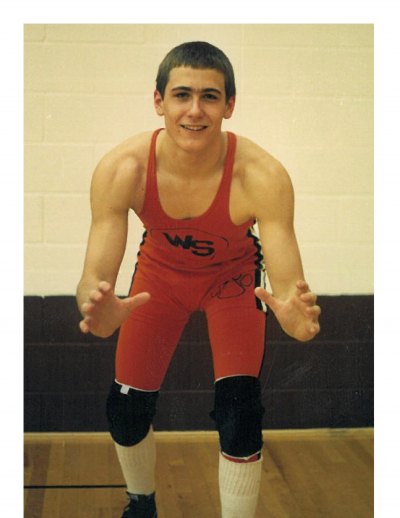 I graduated from West Salem High School in 1987, then in May of 1993 from the University of Wisconsin - La Crosse with majors in Education and Biology. I have completed a Masters Degree in Teaching and Education from Saint Mary's University of Winona, Minnesota in May of 2000. I also earned a Masters Degree in Servant-Leadership along with a Principal licensure at Viterbo University in 2006.
The last six academic years I have been teaching Advanced Placement Biology, Biology, Anatomy and Physiology, Ethics in Science, and Medical Terminology at Black River Falls High School. I was also a class advisor, member of the district safety committee, Response to Intervention instructor and coordinator, PBIS internal coach, and volunteer wrestling, track, and weightlifting coach.
Previously I taught Physics, Physical Science, and Principles in Engineering for three years at Marshall Senior High School in Marshall, Wisconsin. Before Marshall, I taught Biology, Ecology, and Anatomy and Physiology for seven years at Unity High School in Balsam Lake, Wisconsin. The knowledge I have gained from being a teacher, a department chair, and a coach of track and wrestling in three districts with it's students, educators, and administrators has confirmed and solidified my philosophies of education and administration.
I am honored to be teaching at West Salem High School, and back to being a panther to finish out my teaching career. On West Salem!
| | | | |
| --- | --- | --- | --- |
| SCHEDULE | TIME | Semester 1 | Semester 2 |
| Before school | ~ 6:30 am on avg | Prep/Help | Prep/Help |
| Period 1 | 7:50 – 8:38 | Biology | Biology |
| Period 2 | 8:42 – 9:32 | Medical Terminology | Biology |
| Period 3 | 9:36 – 10:24 | Anatomy | Medical Terminology |
| Period 4 | 10:28 – 11:16 | PREP | Biology |
| Lunch | 11:20 – 12:37 | any | any |
| Period 5 | 11:20 – 12:37 | PREP | PREP |
| Period 6 | 12:41 – 1:28 | Biology | Anatomy |
| Period 7 | 1:32 – 2:19 | Biology | Biology |
| Period 8 | 2:23 – 3:10 | Biology | PREP |
| After school | ~3:10 – 4:30 | Prep/Help | Prep/Help |