ELAINE MOTT
Staff Profile
TITLE I/READING RESOURCE
(608)-786-1662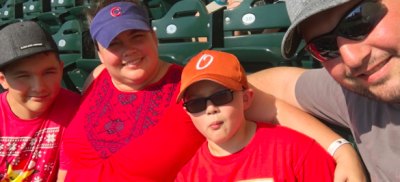 Hello! My name is Elaine Mott, and I am the new Title 1 teacher at West Salem Elementary. I moved to Wisconsin with my family last summer from the Chicago area. I have two boys, Aiden is an 8th grader and Gavin is a 4th grader. My husband is in the Army, so we are used to moving around! While I miss skiing and hiking in the mountains of Colorado, I am very happy here and look forward to exploring Wisconsin!
I mainly grew up in Fort Collins, Colorado, which is where I call home. I completed my undergrad degree from University of Colorado, Boulder in 2000. In 2002, my husband, Zach Mott and I moved to a military base outside of Tokyo, Japan. This is where I started my teaching career. I taught 1st grade in the base school for two years before returning to the US to Fort Carson in Colorado Springs, Colorado. Then, while staying home with children, I went back to school and completed my masters degree in Reading at the University of Colorado, Colorado Springs. After completing my masters, I taught 2nd grade for four years and 1st grade for a year in Colorado and then Kindergarten for a year in Illinois.
I love sports of all kinds, especially baseball and football! I am a die hard Chicago Cubs and Denver Broncos fan. In my free time, I like to spend time with my family and go to sporting events in the area. I also enjoy traveling and experiencing new things and places with my family.
Last year I had the honor of working with the 3rd grade team here at West Salem Elementary. I was able to get to know the amazing staff here. I am very excited to be staying in the building as a member of the wonderful team here at WSES!