Who We Are:
The West Salem Elementary School Parent Teacher Organization (PTO)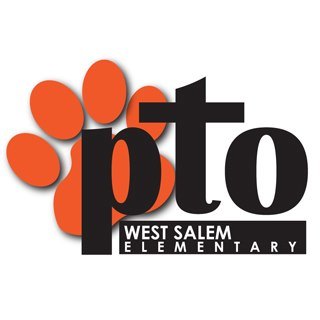 is a parent volunteer-run organization committed to enhancing the school experience of the students and families in the West Salem Elementary School community. The PTO is a vital link between home and school, organizing and sponsoring many special events for our children and families, and raising funds to provide enhancements to our school.

How to Join:
Membership in the West Salem PTO is automatic for all parents/guardians of West Salem Elementary students. There are no membership fees or drives.

Meetings:
PTO hybrid meetings are held on the second Thursday of every month in the LMC. All are welcome! We hope to see you there!

What does it mean to be a member?
That depends on you. We invite you to become an active participant in your student's education by being an active participant in the WSES PTO. We need your help! Being an active participant, being involved, is not synonymous with being "suckered in." The level of involvement is up to you!

Why should I be a participating member?
Participation through volunteering allows you to be "hands on" with your child's education. Our children love to see us in the environment where they spend most of their days. You get to know your children's teachers and your children's friends.
Participation through attendance at PTO meetings gives you a voice. You help decide what we do as a group. You help decide where the money should go. An added bonus is that you have the opportunity to meet other parents who can become great friends.

2023-24 Board Members
| | |
| --- | --- |
| President | Linda Soller |
| Vice President | Kayla Kenowski |
| Treasurer | Casey Eckley |
| Secretary | Kelli Wojcik |

If you would like to become involved in the PTO, receive the zoom calendar invite for virtual meetings, volunteer, or become a sponsor of an event, please contact us at westsalempto@wsalem.k12.wi.us
Follow us on Facebook for information on upcoming events