West Salem High School DECA


About DECA
DECA is an association of marketing students that prepares emerging leaders and entrepreneurs for careers in marketing, finance, hospitality, and management in high schools and colleges around the globe.
West Salem DECA participates in many events throughout the year at the local, state and international levels in the areas of marketing and business competition, leadership development, community service, and professional and academic growth. The state competition is typically held at the Grand Geneva Resort in Lake Geneva, WI in March and the international competition rotates between Atlanta, Georgia, Orlando, Florida, and Anaheim, California.
Members can attend conferences designed to prepare them for college and careers. Members can also earn recognition and prove their knowledge in DECA's Competitive Events Program, earn their share of more than $300,000 in scholarships and more.
Competitive Events
DECA provides marketing and business events in various formats and career areas for members to compete in. More specific competitive event information will be given to members to help them select the best event for their interests, abilities, and grade.
Competitive Event Formats
Individual Events (Role Plays and Exams)
Team Events (Role Plays and Exams)
Written Projects with Presentation
Online Virtual Business Challenges
Professional Selling Events

Competitive Event Career Areas
Marketing
Finance
Selling
Management
Entrepreneurship
Hospitality and Tourism
Chapter Led Initiatives
Sports and Entertainment Marketing
AND MORE!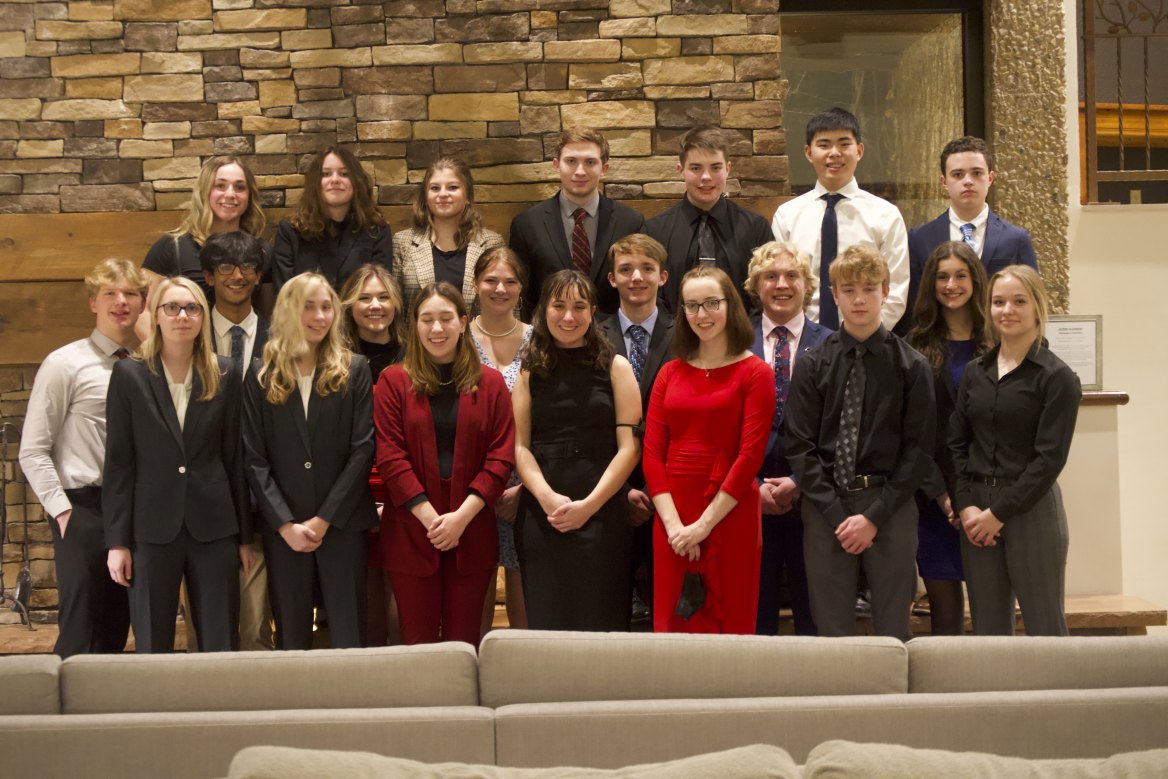 Frequently Asked Questions
What does DECA stand for?
DECA actually doesn't "stand for" anything. DECA is just the name of the business education organization. DECA is An Association of Marketing Students.
What if I am in a sport?
We understand that many of our members are heavily involved in other school activities and we try to accommodate. Most meetings and study sessions are scheduled with sports in mind. Attendance is not mandatory at all events, with the exception of competitions if you are competing.
Do I have to take a business class?
Nope! (But it is recommended)
Is it expensive?
Membership is only $25 (and includes a shirt). We try to keep trips as cost-effective as possible by raising money through fundraisers and the school store.
When are the meetings?
We're still working on that. Sometimes, they're before school and sometimes after. Usually, we wait to see how many people we have in sports and other activities and try to plan the best time for the majority of people. Study sessions are usually at night from about 6 p.m. to 8 p.m.
What if I don't know much about business or marketing?
DECA is a great opportunity for anyone to learn more about business and marketing. You will learn as you go and be surprised at how much you actually do know.
How much work is it?
As much as you're willing to put in! There are so many things to get involved in with DECA, including competition, community service, fundraisers, and leadership opportunities so it's entirely up to you.
How do I make it to State?
There are several ways to make it to State. You can qualify at Districts and some spots to the State Conference in March are at-large spots. This is criteria is how students will be chosen to fill state spots:
Student finishes 1st or 2nd at Districts
Student is a Chapter Officer
Student has completed a DECA project and met all deadlines for submission
Student finishes 3rd at Districts
Student attended more than 75% of practice sessions
Additional ties will be broken based on practice test scores

DECA Edmodo Code:
0h7ufr

Follow WSHS DECA on Social Media




Faculty Advisors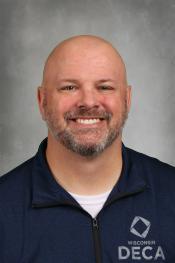 Jason Holter
Marketing & Business Teacher
holter.jason@wsalem.k12.wi.us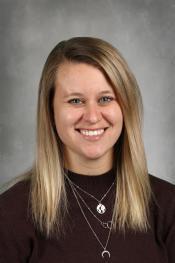 Brittany Hodgson
Social Studies Teacher
hodgson.brittany@wsalem.k12.wi.us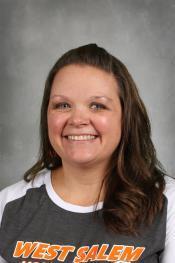 Nicole Hinkel
Marketing & Business Teacher
hinkel.nicole@wsalem.k12.w.us