Welcome to West Salem Athletics
West Salem High School offers a wide variety of athletics to students. Fall sports include Boys Soccer, Cross Country, Dance Team, Football, Girls Tennis, Girls Swimming, Volleyball, Cheerleading, and Trapshooting. In winter we offer Boys and Girls Basketball, Boys Swimming, Wrestling, Gymnastics, Dance and Boys and Girls Hockey. In spring students are offered Boys and Girls Track & Field, Softball, Baseball, Girls Soccer, Boys Tennis, Trapshooting and Golf. For further information on each sport, click on the sport name below. As schedules are constantly changing, please check the Coulee Conference schedule for updated game times. West Salem School District enjoys a campus type setting. While most varsity contests will be played at the High School, a couple of our varsity events including Boys Hockey and Girls and Boys Soccer are held in or near The Panther Den located at 601 N. Mark Street in West Salem.
Due to the COVID-19 Pandemic, all athletic events are on hold or are held virtually. Schedules are subject to change at any time. Please return to the athletics website periodically for updates. Links to current events are found below.
June 2, 2020 UPDATES
SUMMER SCHOOL CAT PROGRAM 2020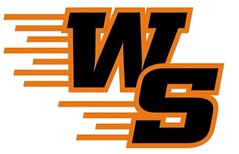 Athletic Director: Ryan Olson
olson.ryan@wsalem.k12.wi.us
Athletics Administrative Assistant: Bridget Peterson
peterson.bridget@wsalem.k12.wi.us
Athletic Trainer: Kirsten LaMere, GUNDERSEN HEALTH SYSTEMS
lamere.kirsten@wsalem.k12.wi.us
Forms
Panther Express Request - Let us transport you from the parking lots to our high school athletic events!