Welcome to West Salem Athletics
West Salem High School offers a wide variety of athletics to students. Fall sports include Boys Soccer, Cross Country, Dance Team, Football, Girls Tennis, Girls Swimming and Volleyball. In winter we offer Boys and Girls Basketball, Boys Swimming, Wrestling, Gymnastics, Dance and Boys and Girls Hockey. In spring students are offered Boys and Girls Track & Field, Softball, Baseball, Girls Soccer, Boys Tennis and Golf. For further information on each sport, click on the sport name below. As schedules are constantly changing, please check the Coulee Conference schedule for updated game times. West Salem School District enjoys a campus type setting. While most varsity contests will be played at the High School, a couple of our varsity events including Boys Hockey and Girls and Boys Soccer are held in or near The Panther Den located at 601 N. Mark Street in West Salem.
Winter Sports Meeting-Monday, October 25, 2021 @ 6:30 p.m.
We will be hosting our winter sports meeting for boys basketball, girls basketball, boys hockey, gymnastics and wrestling on Monday, October 25, 2021 at 6:30 p.m. We will host break out sessions only. The main presentation for all athletes will be broadcast by video during the break out sessions for each sport. Please see the specific locations below. Those participating in Girls Hockey, Boys Swimming and Ski and Snowboard should see the dates and locations below for the meetings being held at the host schools.

Girls Basketball- Room 305 (Mr. Gibbons)
Boys Basketball- LMC
Boys Hockey- Room 181 (Band Room)
Gymnastics- Room 247 (Upstairs conference room)
Wrestling -Room 303 (Mr. Rueckheim)
Girls Hockey Sunday, Nov. 7 Omni Center- (see Email from Coach Thorn for further details)
Boys Swim - Tuesday November 2nd at 6:45 at Logan High School
Ski and Snowboard- Tuesday October 26th 7:00 p.m. - Central High School High School Commons Room 124
As a reminder, students participating in athletics must have current physical on file with the main office of the high school prior to the first day of practice. Physicals must be dated on or after April 1, 2021, to be valid. Any athletes with physicals dated between April 1, 2020 and March 31, 2021, must also have an alternate year card on file with the main office. All forms can be downloaded by clicking on the links located on the right hand side of this page.
Mississippi Valley Conference Schedules
Athletic Passes are available for purchase in the main office of the high school.
Family Pass $100.00
Student Pass $25.00
Adult Pass $40.00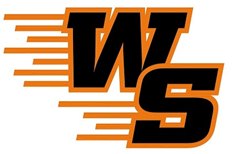 Athletic Director: Ryan Olson
olson.ryan@wsalem.k12.wi.us
Athletics Administrative Assistant: Bridget Peterson
peterson.bridget@wsalem.k12.wi.us
GUNDERSEN HEALTH SYSTEMS-Athletic Training Services

Booster Club President: Bryan Novy
bnovy@hotmail.com
Forms