Welcome to West Salem Athletics
West Salem High School offers a wide variety of athletics to students. Fall sports include Boys Soccer, Cross Country, Dance Team, Football, Girls Tennis, Girls Swimming and Volleyball. In winter we offer Boys and Girls Basketball, Boys Swimming, Wrestling, Gymnastics, Dance and Boys and Girls Hockey. In spring students are offered Boys and Girls Track & Field, Softball, Baseball, Girls Soccer, Boys Tennis and Golf. For further information on each sport, click on the sport name above. As schedules are constantly changing, please check the Coulee Conference schedule for updated game times.
As a reminder, students must have a current Pre-Participation Physical on file with the main office of the high school prior to the first day of practice. Physicals must be dated on or after April 1, 2018, to be valid. Any athletes with physicals dated between April 1, 2018, and March 31, 2019, must also have an Alternate Year Card on file with the main office. Both forms are available on by clicking the links at the right hand of this screen.
Athletic Director: Geoffrey Baumann
baumann.geoffrey@wsalem.k12.wi.us
Athletics Administrative Assistant: Bridget Peterson
peterson.bridget@wsalem.k12.wi.us
Athletic Trainer: Kirsten LaMere
lamere.kirsten@wsalem.k12.wi.us
Athletic Training Services provided by Gundersen Health Systems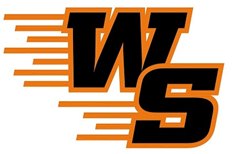 Forms