COVID-19 DASHBOARD
The School District of West Salem will be providing weekly updates on the COVID-19 condition in La Crosse County and the anticipated future learning modes for students. The School District will be using the decision matrix below based upon the Harvard Global Health Institute and the Minnesota Safe Learning Plan to determine the mode of learning for students.

Decision Matrix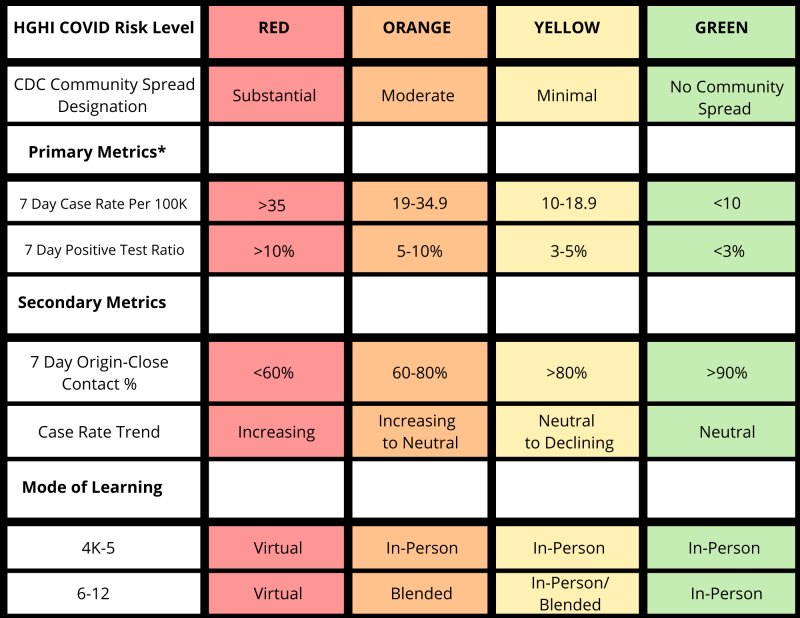 Weekly Learning Mode Update-Week Starting September 28, 2020
The primary metrics show that we will be in RED, which is virtual learning for all of our students 4K- 12. This also means that our co-curricular activities will be virtual with competitions postponed for the week of September 28th.
The secondary metrics indicate the COVID-19 conditions in the community are not improving. We will continue to monitor our environment and will provide an update of our plans for the week of October 5th on Wednesday, September 30th. We will be making decisions on a weekly basis as we want to have our students in our buildings and with our staff as much as possible.

Weekly Snapshot
On Wednesday, September 23, 2020, the La Crosse County Health Department reported the following COVID-19 metrics and numbers that are used to aid the School District in determining the mode of learning: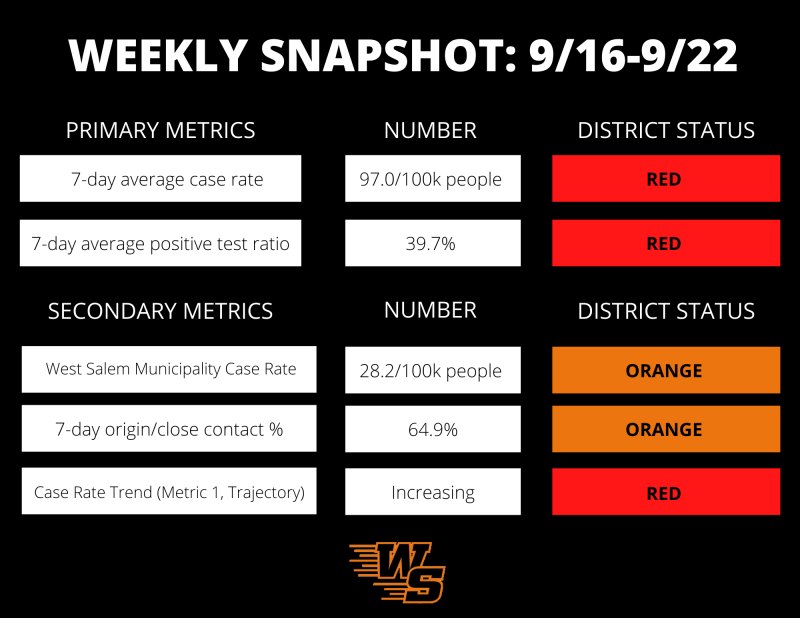 West Salem Municipality Case Rate 9/16-9/22


Cases in the School District of West Salem
During the period from 9/16/2020 to 9/22/2020 the School District of West Salem had two positive COVID-19 cases in the district.

Coulee COVID-19 Collaborative Metrics