Printing to the Sharp Copier/Printers
Printing from a Mac:
*Before using the instructions below, check if 'Follow-Me-Papercut' is an option for you to print.
If so, the new printers are installed and you are ready to print!
1. Open Self Service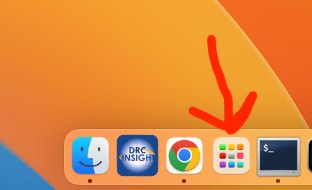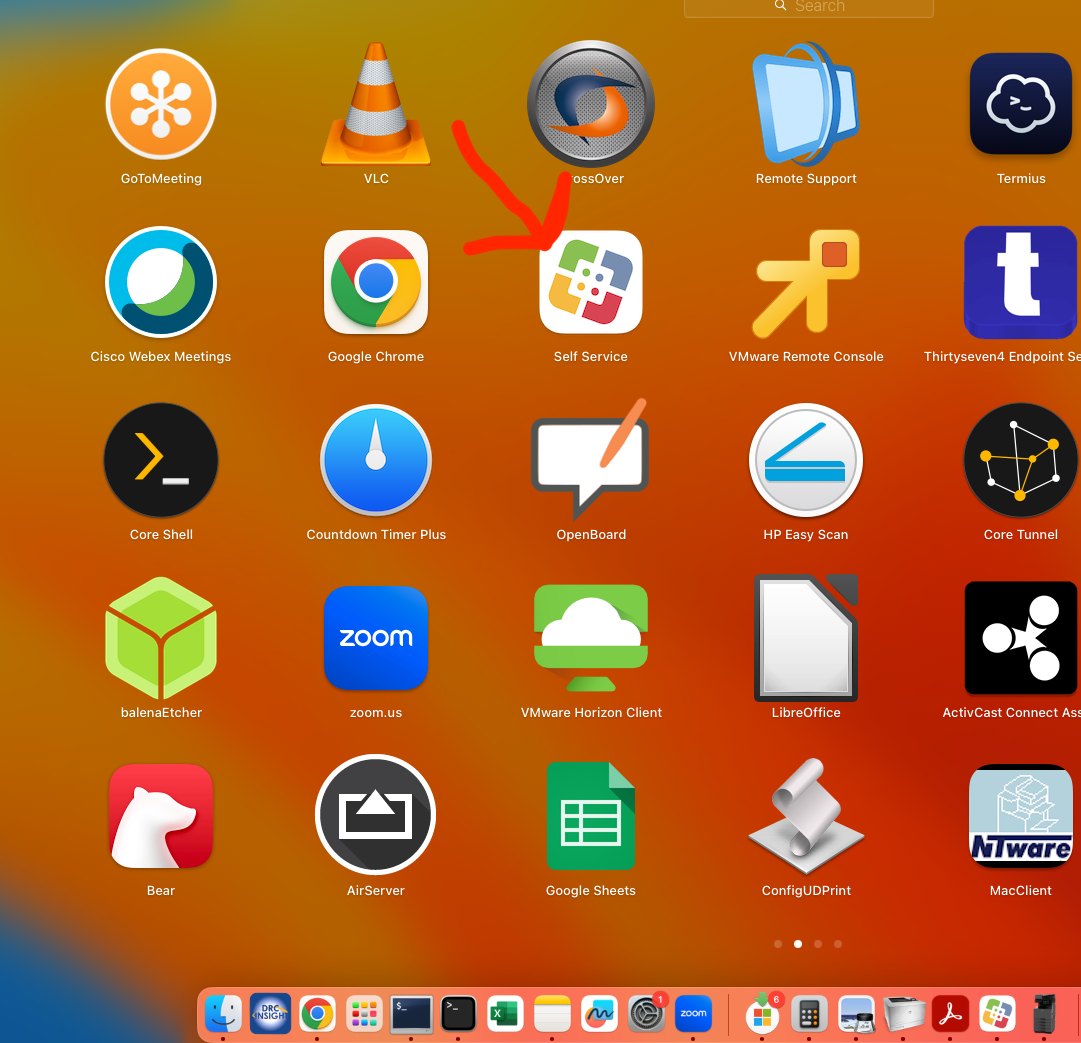 2. Click on Print Drivers on the left side and then click on Install for Follow-Me-Papercut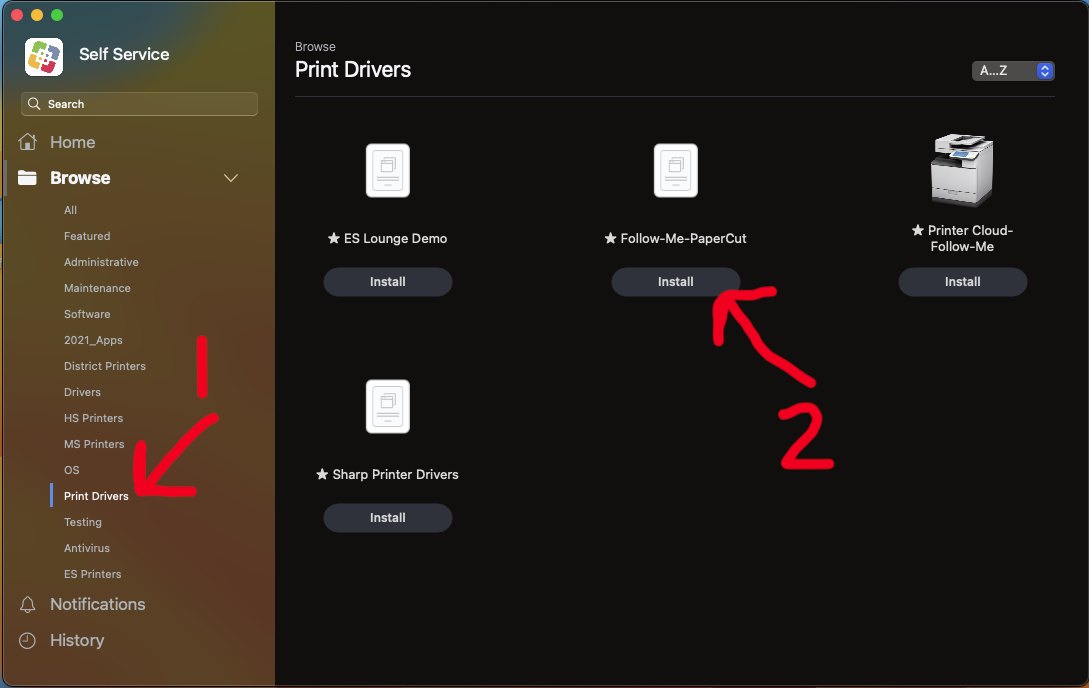 After the install finishes, you will now be able to select Follow-Me-Papercut as a printing option when trying to print a document.