Our Priorities
In preparation for the non-recurring operational referendum on April 5, the School Board has focused on three priorities.

1. Continue Top-Level Programming & Quality Services
Our staff serve with passion every day to make the School District of West Salem a premier district throughout the
Coulee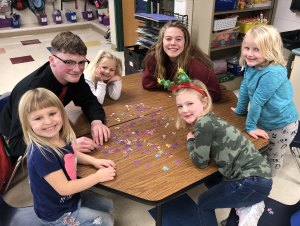 Region and state of Wisconsin. Our students learn in a unique campus setting filled with opportunities to grow academically, socially, physically and mentally and explore their interests both in and out of the classroom. We consistently "Exceed Expectations" on the Wisconsin DPI State Report Cards and we are proud of the many opportunities we provide to our students. These opportunities include:
• Collaboration and mentorship opportunities for students across all three buildings
• Dual credit college courses with Western Technical College and University of Wisconsin schools including English, Speech, Physics, Chemistry, Government, Psychology, and more
• Vocational training and certifications, including the opportunity to earn ASCE Certifications through our Industrial Technology Career Academy and CNA Certification
• Frequent class trips to our Outdoor Education Center for hands-on experiences learning about the outdoors and our local area
• Various extracurricular activities including athletics, fine arts, service organizations, and more.
2. Continued District Maintenance and Facility Upgrades
We are fortunate to have several top-notch facilities throughout our district, however, these facilities require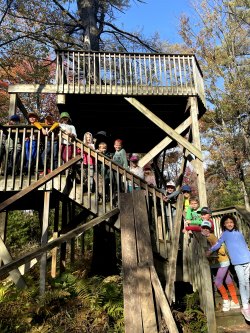 continuous maintenance to ensure they are in the best shape possible for our students and staff. In particular, our elementary school and high school are both in need of roof replacements. The elementary school still has the original roof, which was put on in 1996, and the high school roof has not been replaced since 2002. Our Outdoor Education Center is a valuable asset for our district where our students have the opportunity to learn about the world around them. The District acquired the OEC in 1978 and the original lodge and facilities are still being used today. After over 40 years of use, several items are in need of repair. The chimney leaks, allowing moisture into the building, and the facility lacks flushing toilets. The main boardwalk connecting to the trails needs an additional section added for safety purposes and to allow it to be handicap-accessible. The District would also like to add a concrete slab and shelter to the open field outside the main lodge for additional learning space for educational presentations and protection from the elements in inclement weather. Lastly, our athletic facilities receive a large amount of use from our school and community, and we are in need of additional parking near the Panther Den to accommodate the large number of spectators coming to our campus. Not only will the parking lot allow for more visitors, it will also reduce traffic congestion and improve safety for everyone that uses our facilities.

3. Keep and Maintain Competitive Wages for Staff
Our staff are at the heart of everything we do in our role educating students, and they allow us to fulfill our mission statement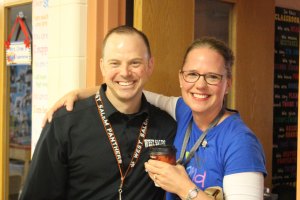 of "Serving with Passion to Ignite Creativity, Innovation, and Excellence." The District is committed to keeping and maintaining competitive wages in order to retain our high-quality staff, while also being able to recruit and welcome new employees. We have an outstanding group of staff that provide a quality education to our students every day. In fact, 58% of our staff have been with the district for over six years. Over the past four years, we have made a commitment to increasing our staff wages, focusing on the categories where we were lagging behind our other local districts. However, even after these increases, when looking at wage comparisons throughout CESA 4, our wages in various positions including paraprofessionals, bus drivers, administrative assistants and other support staff still fall in the middle to lower third of highest paying districts in most categories. We desire to honor the commitment our staff have made to our District by making their wages more competitive and compensating them fairly for the work that they do.