School District of West Salem named One of Top Ten Most Equitable School Districts in Wisconsin
The School District of West Salem was recently named one of the Top 10 Most Equitable School Districts in Wisconsin by WalletHub! Their team evaluated 422 districts throughout the state by looking at average household income and expenditures for public elementary and secondary schools per pupil. Based on their methodology, the lower the score, the more equitable the district.

West Salem achieved a score of 1.43, ranking 10 out of 422! We are proud of this score because the more equitable funding we can provide, the more we can prevent students with lower family income from falling behind students with higher family income in graduation rates, rates of pursuing higher education and future income potential. Check out how we compare to our other local districts in the graphs below. To read more about their analysis, read the article here.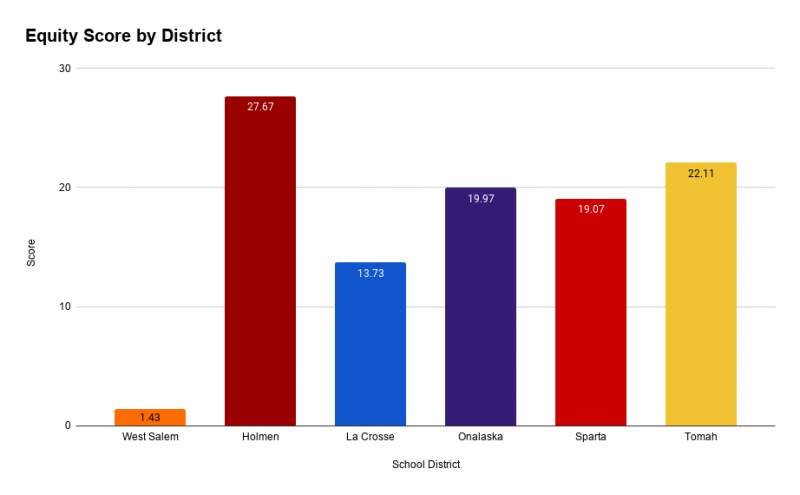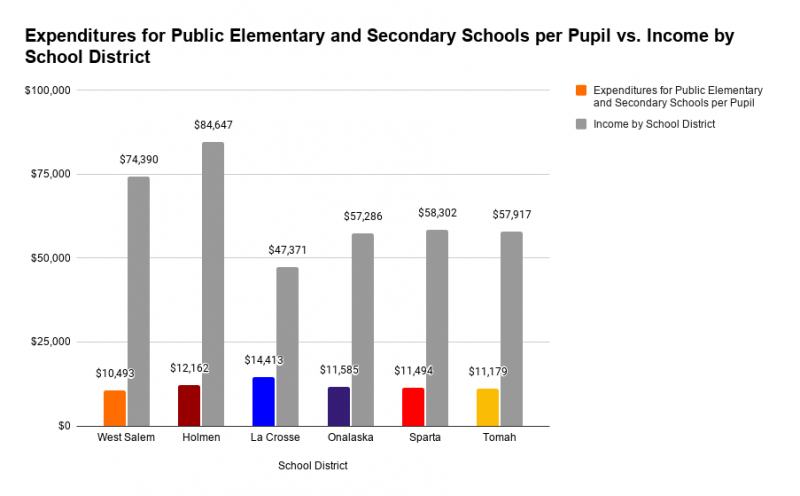 The colored bars represent the expenditures of each district per student, while the gray bars represent the average household income for each district.