CHRIS ANTONY
Staff Profile
GRADE 1
(608) 786-1662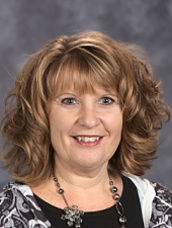 Hello, my name is Christine Antony. I have been a member of the Kindergarten teaching team in West Salem since 1999. I first met the kindergarten team during my student teaching experience. It was at this time that I recognized what a professional staff West Salem had. That was many years ago, and that still holds true. I feel so fortunate to work with such a professional staff. As a new employee, 13 years ago, I was welcomed into the school district by all. I felt like a member of the school district's family. I feel blessed every day that I come to school. I am very fortunate to have a teaching position in such an amazing district.
I attended the University of Wisconsin-La Crosse. I was on the six-year plan. It was after my first clinical experience in a kindergarten classroom that I decided to add Early Childhood, along with another year of school, to my Elementary Education degree. After graduation, I started my career at Gundersen Lutheran Child Care Center. I was hired as a teacher in the three-year old classroom and soon after took an administrative position. I stayed in this position for 10 years. I was really missing the children and the classroom experiences that I loved so much. In July 1999, I accepted a teaching position in West Salem.
My husband and I live in Barre Mills. We have a dog, Ellie, who is our only child. We enjoy gardening and landscaping in the summer along with riding our motorcycle and golfing. In the winter, we still enjoy getting outside and taking long walks in the snow. We love the area and live in a wonderful neighborhood.