HEATHER JEHN
Staff Profile
GRADE 6 MATH
(608)-786-2090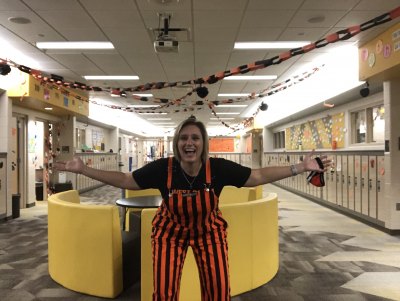 Hello! My name is Heather Jehn and I teach 6th grade math. I have been teaching since the fall of 2004 and have been in West Salem for all but one of those years. Prior to being the 6th grade math teacher, I was a middle school special education teacher for students with cognitive, emotional/behavioral, physical, and learning disabilities.
I coach basketball in West Salem for the 8th grade girls and 8th grade boys. Previously I have coached freshman girls basketball, jv girls basketball, middle school volleyball and middle school softball. I am also an advisor for WEB which stands for Where Everybody Belongs. It is a 5th grade transition program utilizing 8th grade leaders who support incoming 5th graders in their transition to middle school. I also teach various courses during summer school.
After high school I knew I wanted to become a teacher because my dad was a teacher and coach, and I had seen the positive impact he had on his students and athletes. I attended the University of Wisconsin - La Crosse where I received my certifications in Elementary/Middle Level Education and Elementary/Middle Level Cross-Categorical Special Education.
While at UWL I met my husband, Justin. He was a science teacher then instructional coach at West Salem High School before becoming the Assistant Principal. He is also the head varsity football coach. Together we have 3 children, an older daughter and younger boy/girl twins, and a dog and cat. We absolutely love living in West Salem and having our children in this district. Although it is not a very small town, it has that feel and people really care about one another.
Outside of school our family is very involved in our church. We have served in Sunday School and Wednesday night AWANA, in the nursery, as greeters, at the information desk, as communion servers, as deacons, and as an elder. We are also part of a weekly small group. As a family we enjoy water parks, reading, playing/coaching various youth park and rec sports, playing board games, traveling, and watching the Badgers and the Packers.