ERIK MATHISON
Staff Profile
MS/HS TECHNOLOGY EDUCATION
(608)-786-2090/(608)-786-1220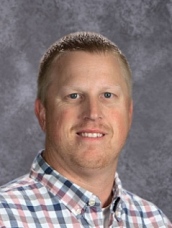 Mr. Mathison Technology & Engineering Instructor
The 2019-2020 school year is my sixth year with West Salem High School. I teach the CAD, Engineering, and Woods area of Technology and Engineering (i.e. Technology Education, Industrial Arts, and Vocational Arts). I am also the advisor of the Gearbox Heroes, Team 5019; West Salem's very own FIRST robotics team.
Prior to West Salem, I spent 11 years (2003-2014) at Central High School and the School District of La Crosse. While teaching in La Crosse, I taught many different areas of Technology & Engineering such as Woods, Metals, Engineering, Computer Construction, Video Production, and Photography.
My family and I have lived in the village of West Salem for about since 2003. My wife has been teaching in the elementary school since 2004. We have three children; Tyler, Briauna, and Casey.
During the summer months, I work construction for a contractor building new homes, additions, remodeling, decks, and siding/roof repairs. Besides working construction, during my free time my family and I love to go camping, attending Badger football games and taking in both the Brewers and Loggers games. I also like to fish (even though I am terrible at fishing), deer hunting and spending time at my family's farm near Coon Valley helping out.