KIMBERLY VOLDEN
Staff Profile
ENGLISH
(608)-786-1220 X 2250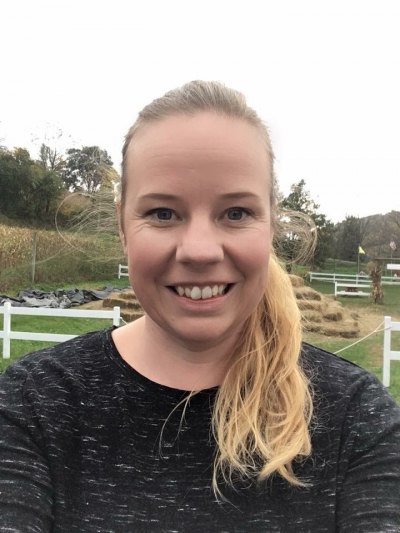 Kimberly Volden teaches English 11 and 12. She graduated from Winona State University, with a degree in English education and philosophy.
Why did you become a teacher? I have always loved literature, but I think I mainly went into teaching because I wanted to be the teacher I didn't feel like I had in high school.
What do you love most about the West Salem School District? I love that we are a family. We care about each other and about our community, and we work together to make this a positive place to be.

Favorite classroom memory: Earlier in my career here, I taught English 9. We were presenting final projects for Romeo and Juliet, and I had a group of students bring in probably 40 cardboard boxes. They set the room up and presented the fight scene between Mercutio and Tybalt as if they were 1920's gangsters in an old warehouse. That moment solidified my love for this place, for my students, and for my chosen path.

Favorite quote: Ralph Emerson really believed in being yourself and finding what makes you special. So, my favorite quote from him and one I use to guide my own life is "To be yourself in a world that is constantly trying to make you something else is the greatest accomplishment." I'm also a sucker for positivity, so I like "Write it on your heart that every day is the best day in the year", also by Emerson.
A little more...I'm a voracious reader, but mainly science fiction, horror and mystery novels. I've been reading Stephen King since 4th grade, not because I like blood and gore, but because I love the psychology and philosophy attached to this type of literature. I feel like we learn a lot about humanity when it is faced with its worst nightmare, and that fascinates me.
About her courses: English 11 is a required course for juniors and focuses on American literature. We study the style and literary elements of American literature starting with the earliest Native American pieces and ending around the 1920s. We incorporate modern pieces throughout to compare American themes throughout time.
English 12 is a course that focuses on technical language arts. We study grammatical skills, non-fiction reading and writing, and research strategies. The thematic focus of the class is on societal responsibility in adulthood.
I also coach the Forensics team and Mock Trial. I am also involved with the National Honor Society and help organize prom. I am also one of the advisors for the Senior Exit Project.
I use Edmodo for student contact, so if you want to be part of that, ask your student for the parent code or contact me. I encourage parent and community contacts, so call, email, or stop by my room anytime!