RYAN WALDHART
Staff Profile
INSTRUMENTAL MUSIC
(608)-786-2090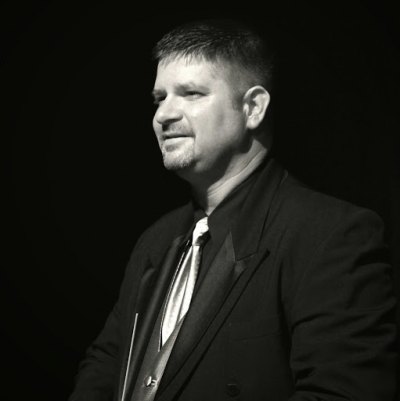 I am currently in my 23rd year of teaching as a band instructor. This is my 14th year here at West Salem Middle School and I am excited to be part of the proud music traditions of this school district. I began my teaching career in fall of 1999 in Spring Grove, Minnesota as a 5-12 band and music instructor. After two great years, I was offered a position at Tomah High School as Director of Bands. In seven short years, from 2001-2008, the Tomah High School Band grew in size from 40 to 125 students and also improved significantly in musicianship. I am proud that several former students are currently pursuing careers in music. So far in the first nine-plus years in West Salem, I have seen significant progress with the middle school band program. I am excited for what lies ahead for our students.
My family moved to West Salem on Halloween Day in 2008. We are enjoying the community and feel very welcomed and comfortable here. My wife, Erin, is the executive director of WAFER Food Pantry in La Crosse. I have three children, Connor, Isaac, and Grace. I am a huge PACKERS fan and enjoy golfing, playing basketball, performing with a brass quintet, and spending time with my family.
Education...I grew up in north-central Wisconsin in the small farm community of Medford. My undergraduate degree in music education was completed in 1999 at the University of Wisconsin-La Crosse. I completed a Master of Arts degree in "Servant Leadership" at Viterbo University in 2010.
Other Stuff...I am grateful for the wonderful experiences that past teachers have provided me. The dedication displayed by these outstanding educators have inspired me to do the same for our youth today. It is rewarding to witness the progress that I see in my students each and every day. In 2004, I was flattered to receive two recognitions: The WKBT NewsChannel 8 "Top Notch Teacher" Award in March, and also the WalMart "Teacher of the Year" Award for the Tomah area. In January 2015, I was the director of the Wisconsin All-State Junior Band as part of the National Band Assoication-Wisconsin Chapter state conference. I now serve as the president of that organization.